We get many enquiries for volunteering 
so it would help us a lot if you can fill out this  application form after reading the information below, 
and let us know on there which is the best way to contact you for a live video-chat.
Volunteer Positions
At the moment we can only host people who are willing to take care of their own food and live in a tent, as we don't have any rooms available (see option A below).
We do sometimes 'promote' people to option B after a few weeks if we see they are a very good worker, nice to be around, if they have an omnivorous diet, and we can afford to do so at the time.
We have only few spaces for volunteers at the moment and we prefer to do the exchange for specific skills.
We only accept people who want to come for 1-3 months or more.
Media person
We are planning to do a lot of instructional and tour videos that would explain how things work in here, what we are doing and what we are learning.  
We also have a strong focus on documenting our work here, whether it be with pictures of videos.
But because we are so busy with the work itself, there is never enough time to create proper media material about it and spread it out in the world.
That is why we would love to host a volunteer that would be passionate about capturing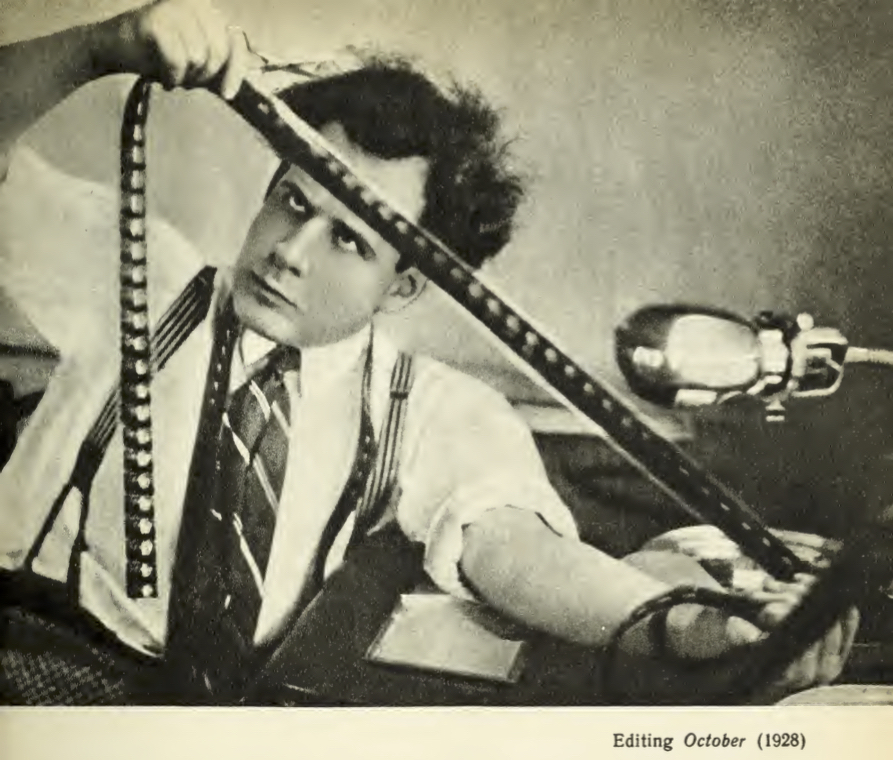 interesting ideas and projects and help us with media work & outreach.
That would include making the pictures and videos, editing them and coordinating the outreach on different channels (facebook, mail list, other websites) and help with creating the newsletter.
We don't require a lot of experience, but it would be certainly beneficial to have some skills in video editing.
We don't need you to have any professional gear for that, although it would be of course a huge advantage.
If interested, 
please read the rest of this page carefully
 & fill out
this  application form
, telling us you're interested in this position.
Stone Wall Builder
We have lots of ancient dry stone walls on site that need repairing and would love to host volunteers who know how to do this important job.
Ideal for someone with some experience in building (you don't need to be an expert, and we're happy to teach the basics to enthusiastic learners) who would love to work only 3 hours per day & have the rest of their time to enjoying the peace & quiet here, the people, the beautiful island & living close to Nature.
We do use cement for some walls and to top off old walls, so any experience in conventional building is very useful, but any kind of purism about only using 'natural materials' isn't.
Initially on option A, but if you enjoy the work, your walls are sturdy & you want to stay longer (and your diet is compatible with ours), we'll gladly have someone longer term on option C (see below), & give you a room when we have one available.
If interested, 
please read the rest of this page carefully
 & fill out
this  application form
, telling us you're interested in this position.
Rocket Stove builder
We have two kitchens still waiting for a proper rocket stove cooker – the Resident's and Camping  kitchens – and we would love to put rockets also in the Hostel bathroom  – to heat water.
So we need someone who is excited about  building rocket stoves and knowledgeable about the science behind it.  We would prefer  someone with experience in working with this  kind of construction.
 We will expect you to finish at least one of the  rocket stoves completely. 
We don't have free room at the moment so the only available option is A – 3 hours of work, accommodation in the tent and you organize your own food.
If interested, 
please read the rest of this page carefully
 & fill out the
this  application form 
telling us you're interested in this position.
Other Building Skills
We would love to hear from people who have some experience / expertise in …
Building rocket stoves

Electrical systems (house wiring, or repairing appliances, or computers, etc.)

Carpentry 

Ferrocement (for water tanks, etc.)

Taking care of tools

General Building
Domestic Help
Also to help with childcare, and if you have sewing abilities that would be ideal, but not essential (we can teach you some basics).  
We would love someone who genuinely likes children and keeping places clean, tidy & beautiful to help around the house, cleaning patios, rooms, kitchens, etc. & generally being helpful with domestic tasks as required.
Needs to be someone able to work under own direction and, like all other volunteer positions, generally be a helpful person to live with (see below) who supports the aims of the project.
Administration Support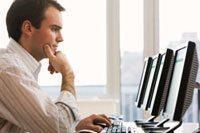 If you love working on the computer, are quite IT literate and – ideally – can speak & write good english and spanish (since we do everything in those two languages here!) … we would love to have you help out with some of our admin chores.
Mostly in answering emails, but also quite creative work like helping with editing the online Permaculture Designers Manual, supporting our students with documenting their design work, compiling various newsletters, designing & updating our websites, etc.
You would need to bring your own laptop, but we will provide a wonderful open-air office in gorgeous surroundings (when the weather is good) or an ample living-room with lots of beautiful Nature just outside.    Of course you will be free to also help with physical tasks on the farm if you wish.
Needs to be someone able to work under own direction and, like all other volunteer positions, generally be a helpful person to live with (see below) who supports the aims of the project.
About Helpers & Attitude
We are also constantly working on improving & building infrastructure here so we dosometimes have places for general helpers, in which case A POSITIVE & co-operative ATTITUDE is much more important to us than skill or experience 
– although these are crucial also for skilled people!
We work very hard here, and we've made a LOT of personal sacrifices in order to create a small piece of paradise (which is still under construction) & we keep working hard to build one of the critical structures (as all permaculture projects and ecovillage projects are) for a future rational society.  
And we expect everyone who visits to APRECIATE that it is not easy for anyone to open our hearts & home to relative strangers.
So being here does NOT mean you have a right to criticize anything, or assume you  can break our rules & agreements, or that you know best (unless you HAVE successfully created a complex ecovillage project from scratch! In which case WE will be very glad to learn from you).   Although of course we do always take into account useful, creative and thoughtful ideas & suggestions, wherever they come from.
We feel motivated by motivated people, and the only HEALTHY reason for anyone to be here is because they genuinely want to GIVE of themselves towards the project's mission, which is why we are all here:
We believe 
that stopping the destruction,
change organizational structures
& learn to live in community
If you are clear for yourself that supporting the transition of
our destructive society to a sustainable world
is your first priority, 
---
The Basics
We're starting an eco-village in the Canarian island of La Palma.
An Integral Permaculture project, reclaiming an ancient village.
So far we've bought 2 of the 5 farms it was divided into,
but only 5 permanent members here & lots of work to be done,
so we're looking for skilled professional-level & sometimes general helpers to join us occasionally.
We speak fluent Spanish, English, Italian & some Japanese.
We're happy to do part-exchange if you want more free time to yourself
or for touring this beautiful island we serve.
We have a library with high speed internet & do regular cinema nights there,
also a piano & musical instruments, so dancers & musicians appreciated!
Nearest beach is 40mins by bus, village cafe 15mins walk,
buses to anywhere on the island at 10mins walk.
We're very down-to-earth, passionate & hard-working people
who love our life & mission here, and manage to have lots of fun
in this stunning piece of paradise without polluting it with any drugs, alcohol, smoking or negative attitudes – so we like to share our home with similar kindred spirits, please.
Volunteering Options
A – 4hrs/day for tent accomodation only (bring own tent)
please note that A is probably the only available option for now
B – 5hrs/day in exchange for nice room accomodation only
C – 6hrs / day for tent accomodation + food
D – 7hrs/day in exchange for nice room accomodation + food
all of these are 5 days per week
(everyone gets 2 days free)
and you can harvest some farm produce, depending on what's abundant
We also tend to prefer people who can stay for more than 2 weeks (preferably 4+ weeks) since it takes a while for new-comers to get used to the routines & become effective helpers.
Please keep this in mind when you fill in the questionnaire below.
---
Addictions
"to Heal our Addictions"
 is part of 
the mission of this project
, & to fulfill this aim we do everything possible to 
create here a space where people who decide to live in a healthier way &/or heal some addiction can have all the support they deserve 
 – & that is very hard to find in other places.
So – although & because some of us DO still struggle with these things, we are far from perfect! – we don't use any substance that can be addictive for some people (like nicotine, cafeine, alcohol, gluten or sugar, & of course any illegal drug)when we socialize with other residents, nor do we use or keep them in shared spaces where they could create discomfort for people who want to, and may have difficulties in, liberating themselves from some of them.
For this reason we ask all people who work for the project (including volunteers)  to declare in which of this situations they find themselves, please, in the questionnaire below:
1. I sometimes take some of these substances but have no problem in doing so in private whilst I live & work in the project (this includes abstaining when outside of the finca if am in the company of someone who lives here).
2. I would love to take this opportunity to liberate myself from some of these habits whilst I stay with you (add in the comments section of the questionnaire if you would like help with this, we'd be delighted to support you 🙂
3. I don't use any of these substances (tell us if you have in the past and how you freed yourself from it / them).
4. I have experience in freeing myself & / or helping others free themselves of addictions & would be delighted to help others in this (add comments in this section of the questionnaire).
5. Other – please elaborate.
Thankyou for your understanding & support in helping us create a special environment to encourage & experiment with for all facets of human evolution in the 8thLife project, including some difficult & controversial ones.
---
Integral Permaculture Courses
We encourage anyone interested in visiting us to take the Free MiniCourses online offered by the Integral Permaculture Academy – as they explain the basis of this project in some detail.
(8thLife is one of the projects in the network)